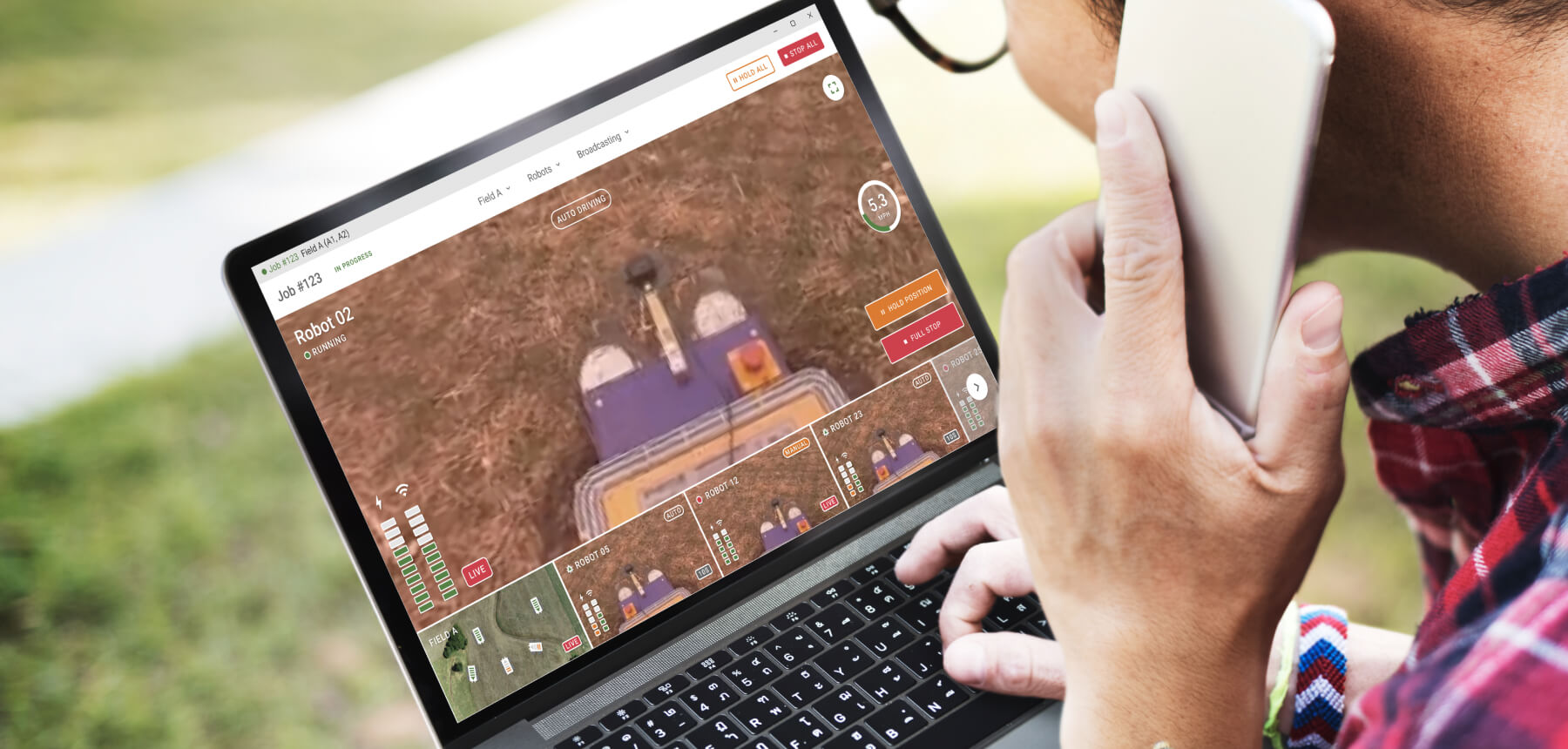 Case Study

Real-time robot management in the agricultural industry

As robotics disrupt the ag industry, Planorama helps simplify workflows for farm robot operators managing multiple fields at once.
Transforming a debug interface into an operator dashboard
This client's initial software application was designed by their engineers to be used for their own debug. Planorama was tasked to design a user interface that enabled operators on site at farms to manage weeding many fields at once. We focused strictly on the features required for bring-up and in progress workflows, removing legacy engineering features that were irrelevant to operators. Well designed information packed dashboards with real-time video feeds and map views enabled operators to manage by exception instead of being flooded with irrelevant details.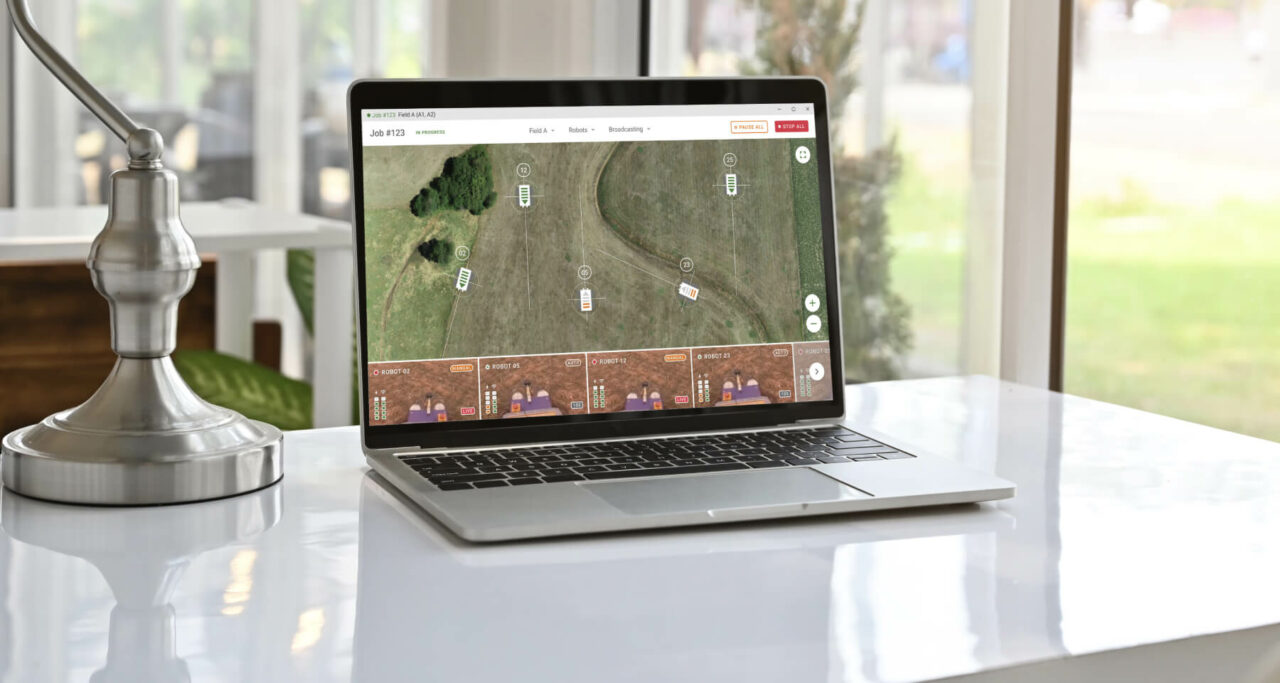 Our team know IoT and real-time applications
Real-time control systems require an understanding of motors, sensors, embedded controllers, asynchronous communication, connectivity loss, and more. Planorama designers are deeply experienced, many with backgrounds in engineering. Our designers, using their engineering know-how, engaged with our client's team, parsing out the unique and technical needs of this solution. We collaborated to design both the best case and exception recovery workflows to enable operators to take safe, appropriate action in all viable exception situations.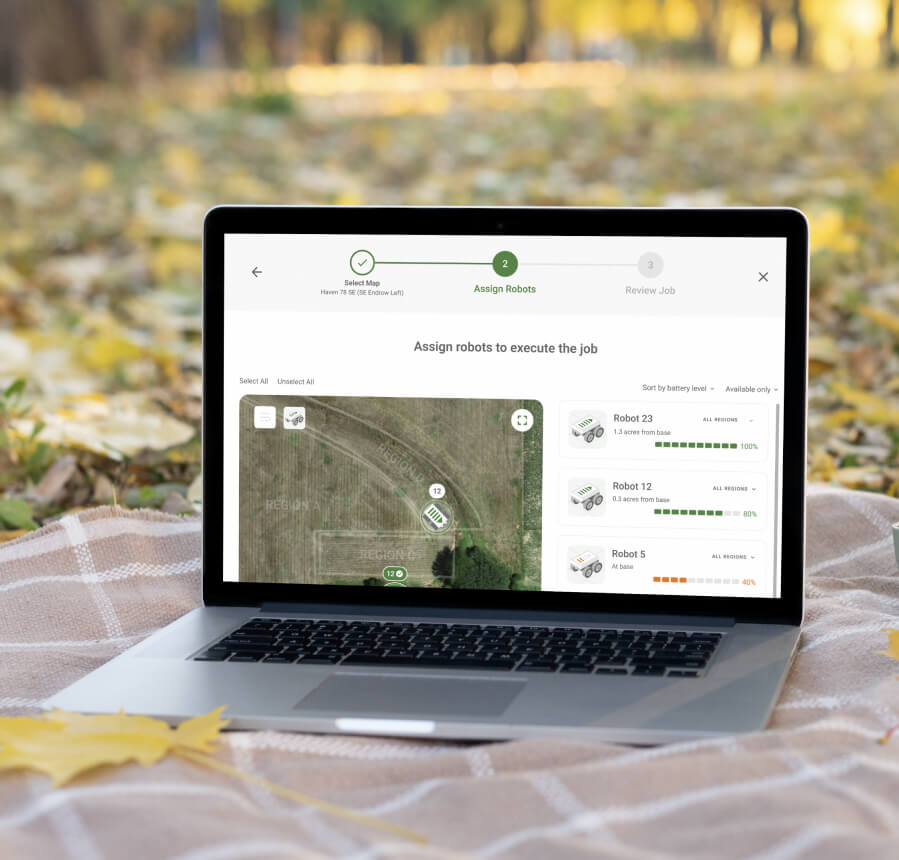 Results
Planorama's team of experienced engineers and designers worked closely with our client to build a user interface that enables farm robot operators to manage multiple fields with ease. Through our real-time dashboard with video feeds, map views, and easy to use workflows, customer operators can manage fields of robots, only showing relevant, actionable information at the right time.