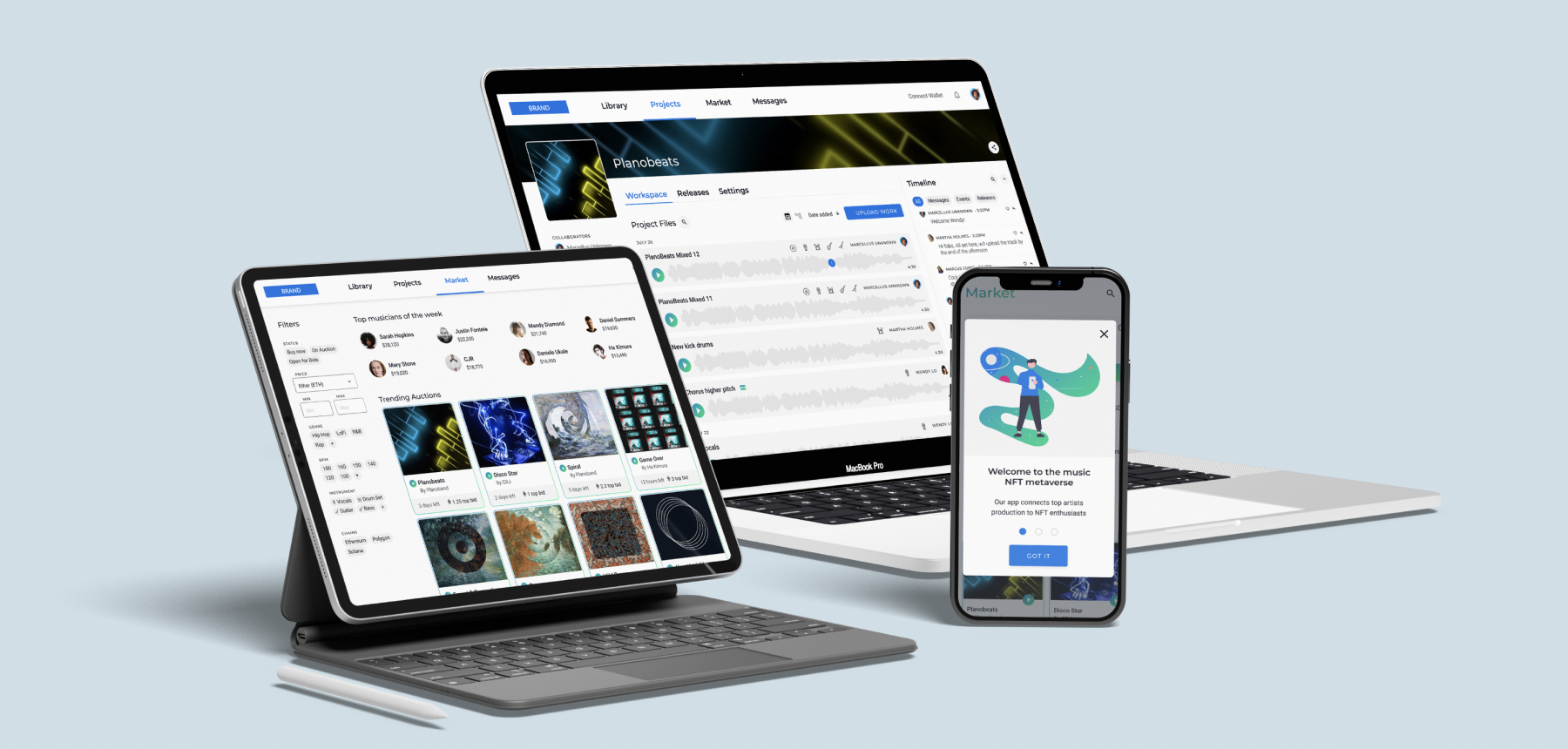 Case Study

Web 3.0 music production and NFT marketplace

We designed a collaborative SaaS platform for desktop and mobile to enable music creators, producers, and aficionados to work around common geographic and business barriers.
Competitive benchmarking and user research
Planorama's user research began by evaluating the landscape of software products in the same and adjacent music production industry spaces – competitors and complimentary platforms. We learned what the competition did well, what problems they chose not to solve, and where our client's solution would fit in. Through intelligence gained in the user interviews, Planorama identified desirable features that our client could incorporate and competing products did not offer – gaining a competitive advantage.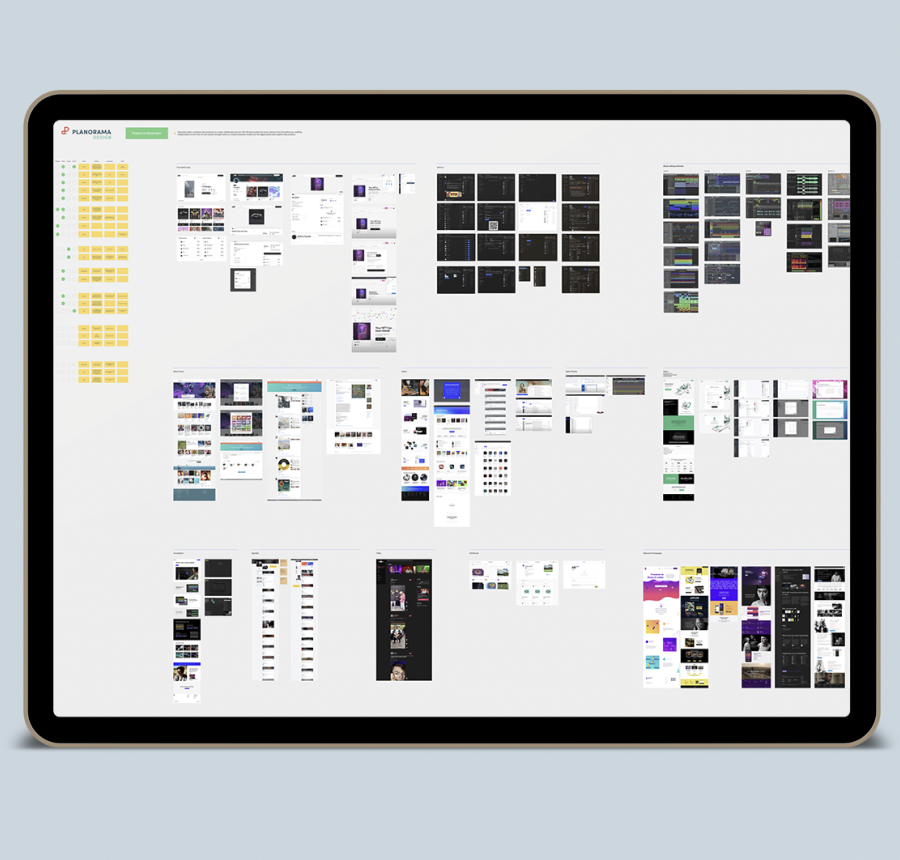 Unique user needs = unique user experiences on each device
Musicians organize music on their desktop computers, and sometimes capture audio recordings on their mobile devices. Producers may use either device, but for very different reasons. Fans primarily want to see updates from their artists and learn about new ones, typically on their phone. Each type of user has different reasons for engaging, and so their respective interfaces are designed to meet their individual needs.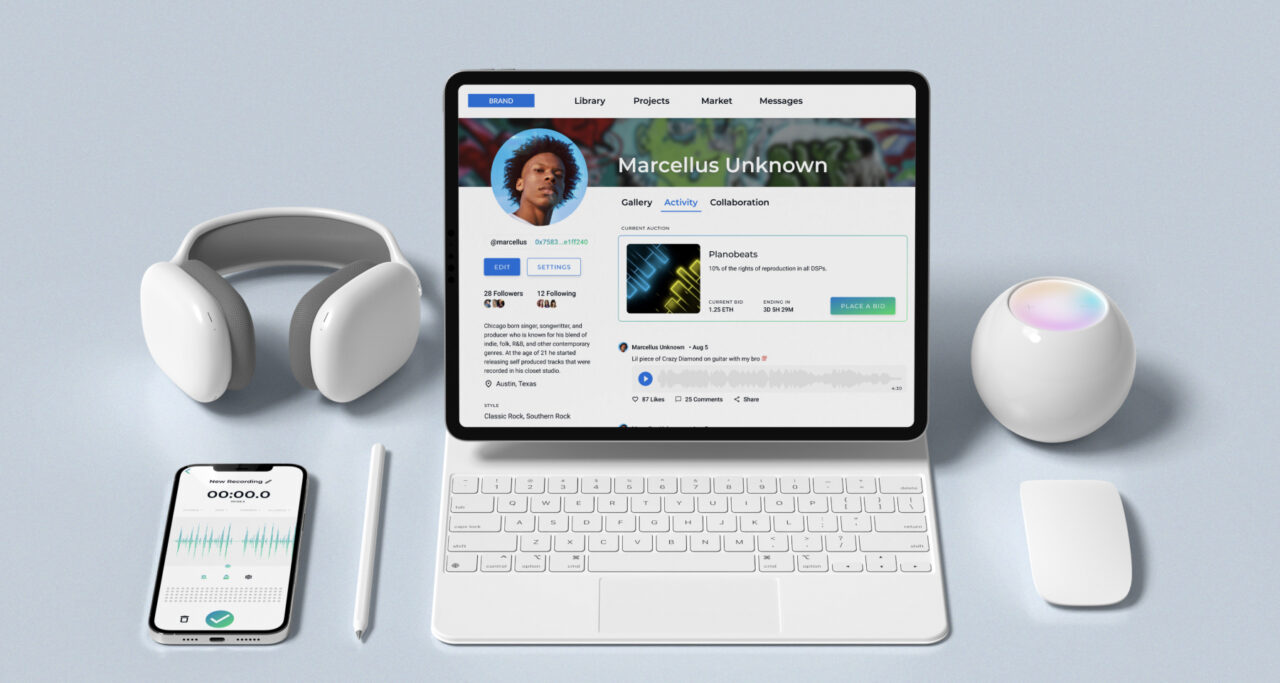 Results
By designing the workflows as high-fidelity screens, and then into a clickable prototypes, our client's stakeholders and prospective investors could easily visualize the end solution before development began. As such, they received an excellent reception when showcasing the high-fidelity mobile and web application prototypes to investors. Feedback from many investors was that they never saw a more detailed and well-thought out software design, and it was crystal clear how the final applications would operate. Likewise, several high profile producers and artists clamored for this software, as it solved their challenges to keep the collaborative production process organized and on a forward path to completion. The company received the investment they desired, and development is underway, accelerated by the dev-ready assets produced by Planorama, including pre-built CSS, inspectable designs, and written documentation.