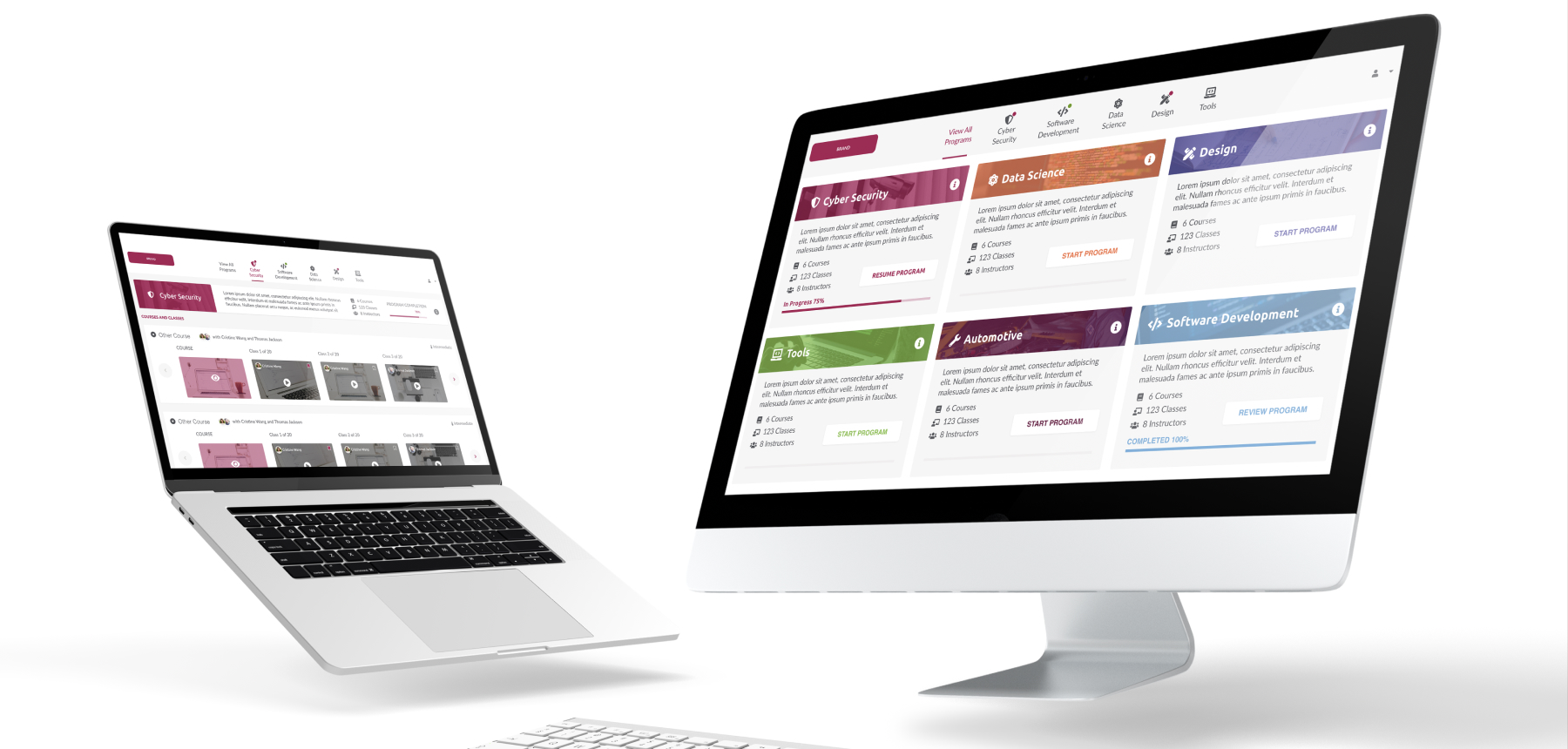 Case Study

Customized enterprise SaaS learning platform for employee and reseller training

Planorama successfully designed a customized enterprise SaaS video learning platform, optimizing both the training experience and administrative management efficiency.
Personalized training platform for the modern, remote enterprise
Planorama embarked on the design of a proprietary, full-featured solution to deliver a rich, immersive training experience. The classes are uniquely optimized for the learner, featuring multi-camera views that project the instructor, fellow learners, and screen shares – successfully simulating the in-person learning environment in a virtual setting.
Streamlined administrative experience
In our design, we considered not only the students but also those administering their learning. We crafted an intuitive, user-friendly interface for enterprise administrators managing course content, student enrollments, and other administrative tasks. Ensuring an effortless administrative experience was central to delivering a successful, all-round solution.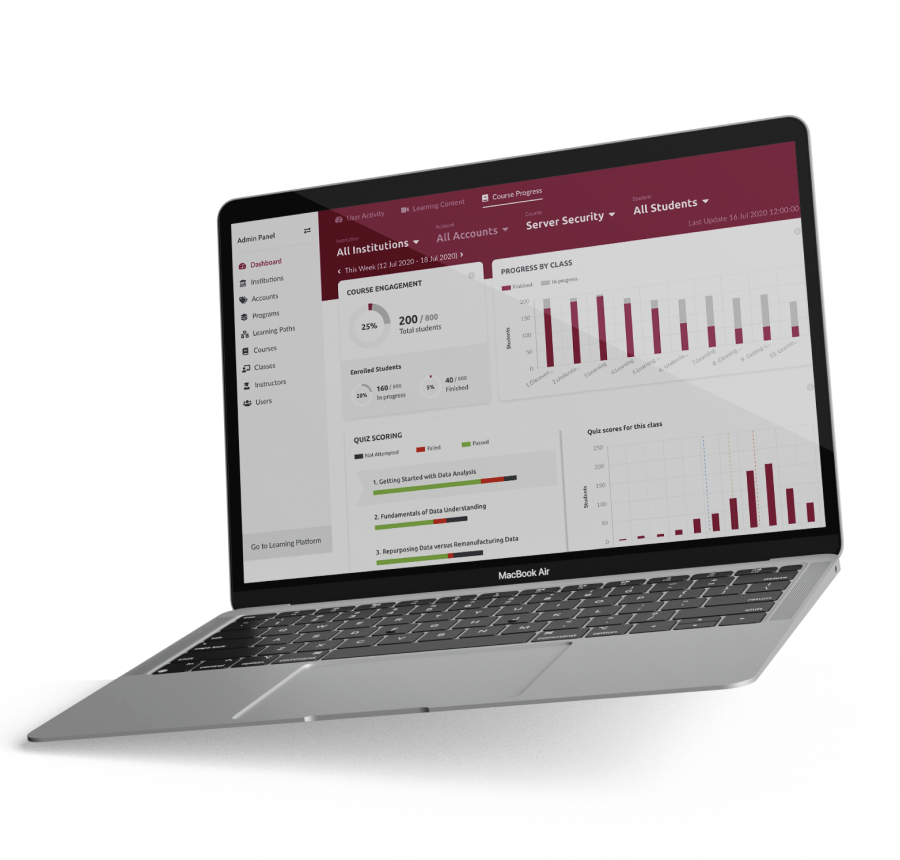 Comprehensive reporting dashboard
A critical component of the platform is understanding student progress and the value derived from different learning content. Bearing this in mind, we developed a reporting interface focused on tracking student activity, assessing the value of learning material based on student feedback, and monitoring individual progress through courses.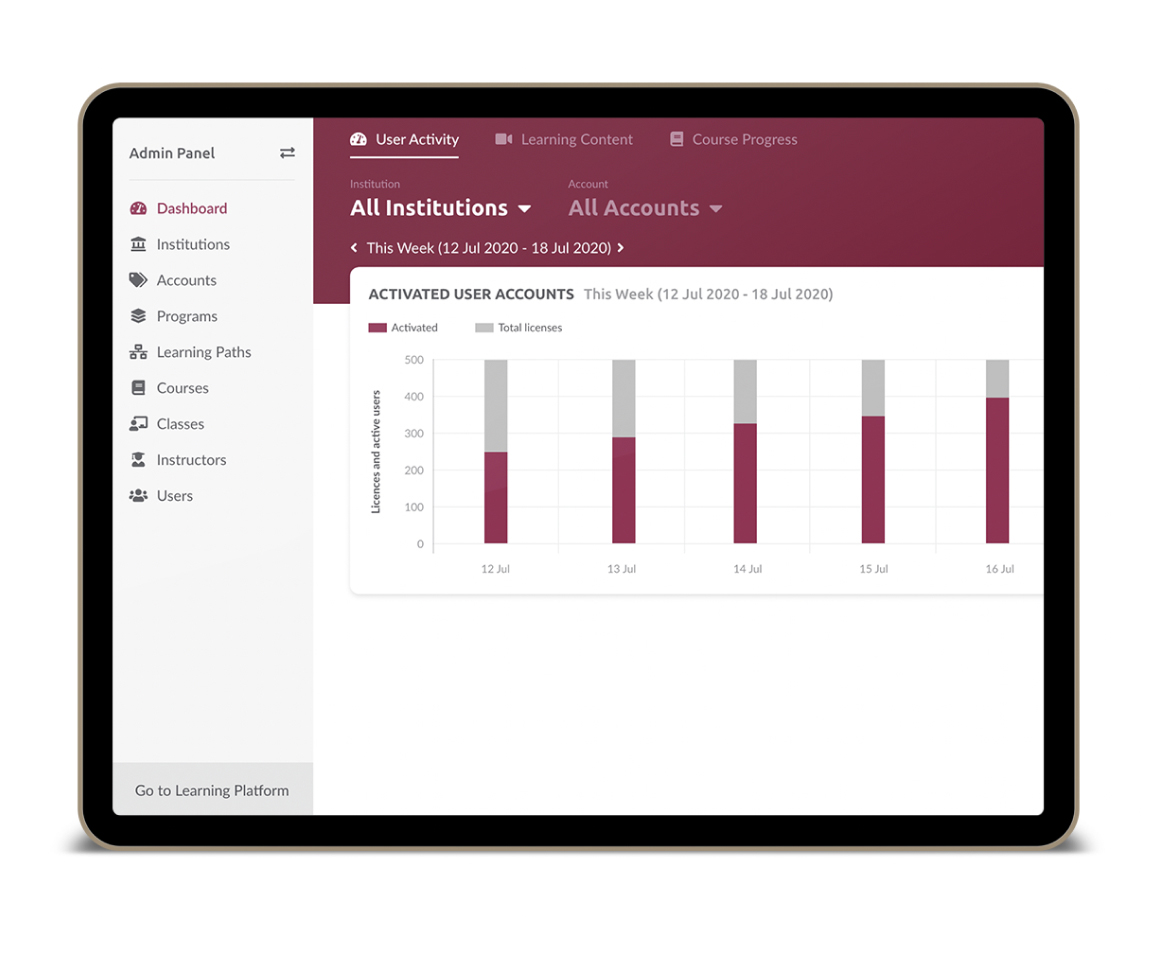 Results
Just six months into the project, the client successfully deployed the first phase of their software solution, focused on onboarding new SaaS customers—a crucial step in their growth strategy. Planorama's design team continued in a collaborative development effort with the client to roll out subsequent phases. Features were prioritized based on the evolving needs of the client and their customers.
As business conditions fluctuated and feedback poured in, we adapted swiftly, adjusting scope and priorities in unison with our client. Ultimately, this client-centric, responsive approach allowed the creation of a highly effective, personalized learning solution that achieved the client's objectives and set the stage for continued growth.