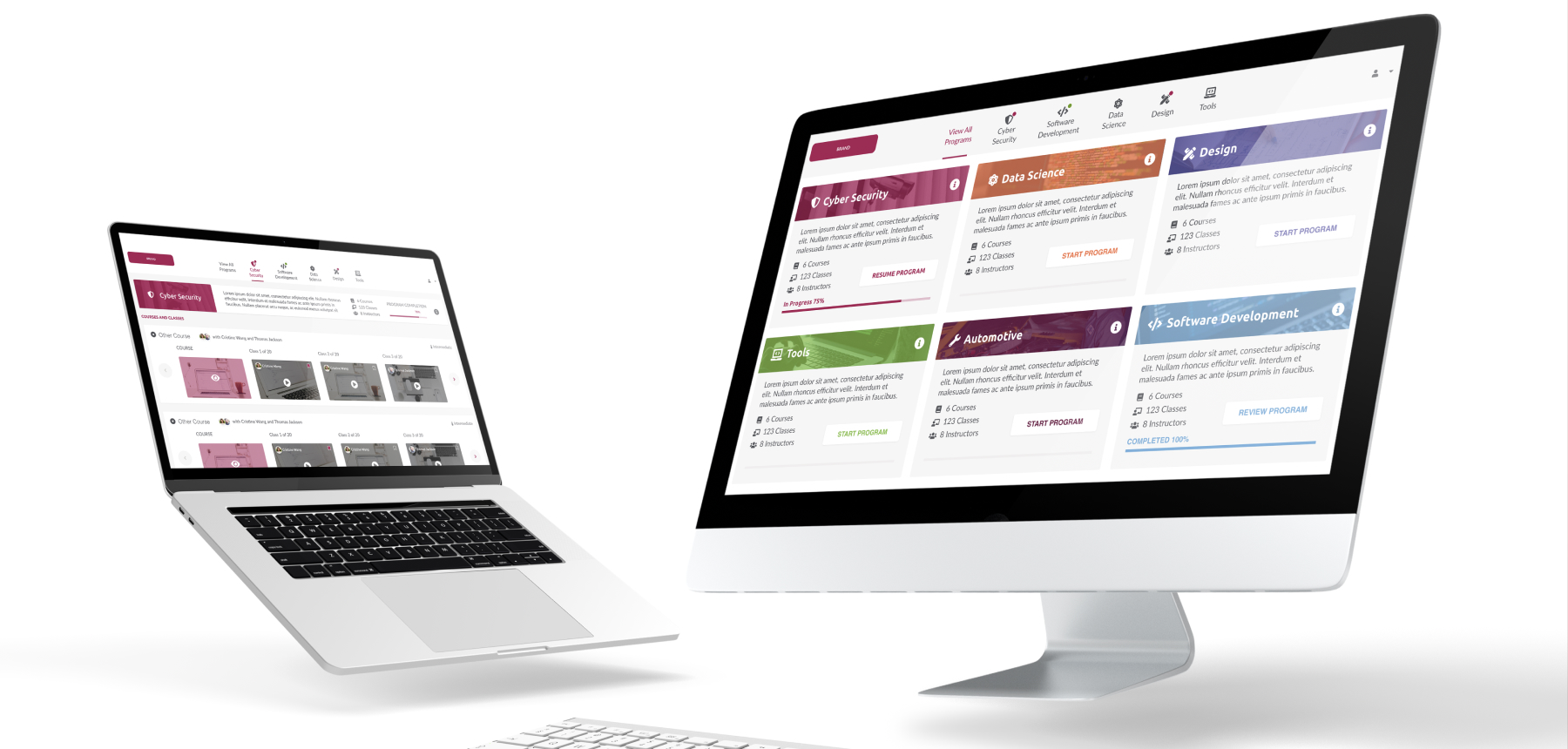 Case Study

Enterprise video training platform

Planorama designed a SaaS learning platform to deliver video training, with complete analytics to assess students achievement and performance.
Full-featured custom training platform built for the enterprise
Planorama was engaged to design a complete, custom solution to provide an immersive training experience. Optimized for the student, classes support multi-camera views to show the instructor, screens, and other students during class. Students feel as if they are meeting in person instead of online.
Flexible customer administration
Students aren't the only users of the application. We also designed for the enterprise administrators who manage course and class content, and more for their own students. Designing a simple and intuitive admin experience was equally important as the student user experience for a successful outcome.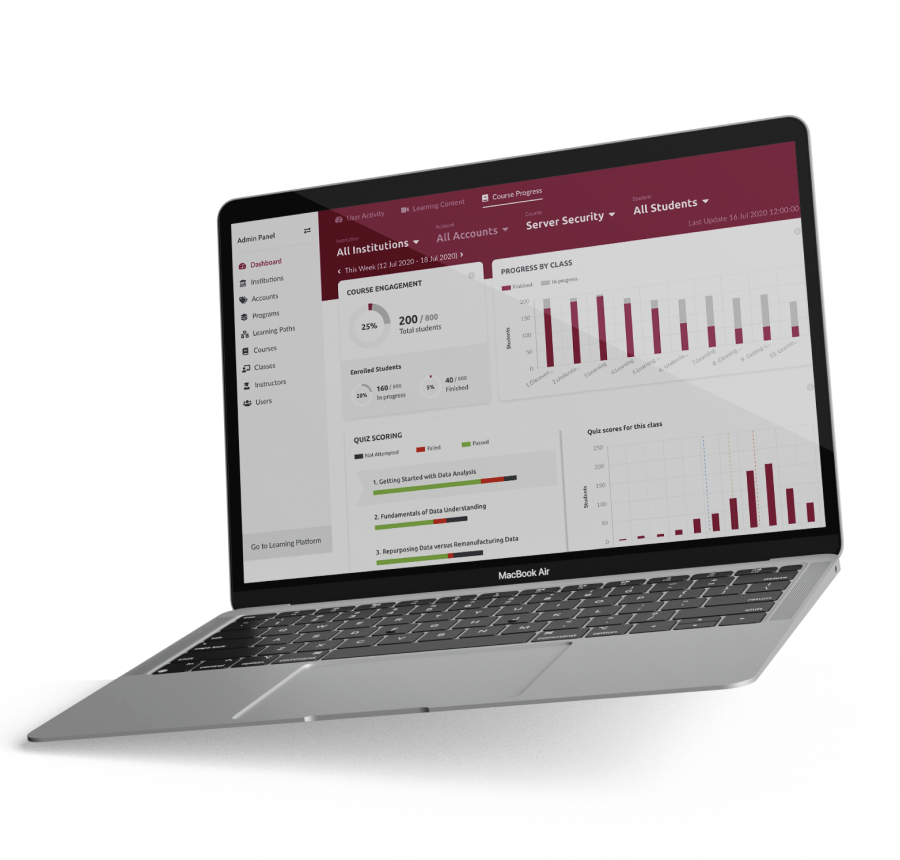 Extensive dashboard reporting
Customers need to track student progress, and discern which content is providing value. We designed a reporting interface that focused on tracking overall student activity, learning content that was deemed most valuable from student feedback, and the individual progress of students in the courses.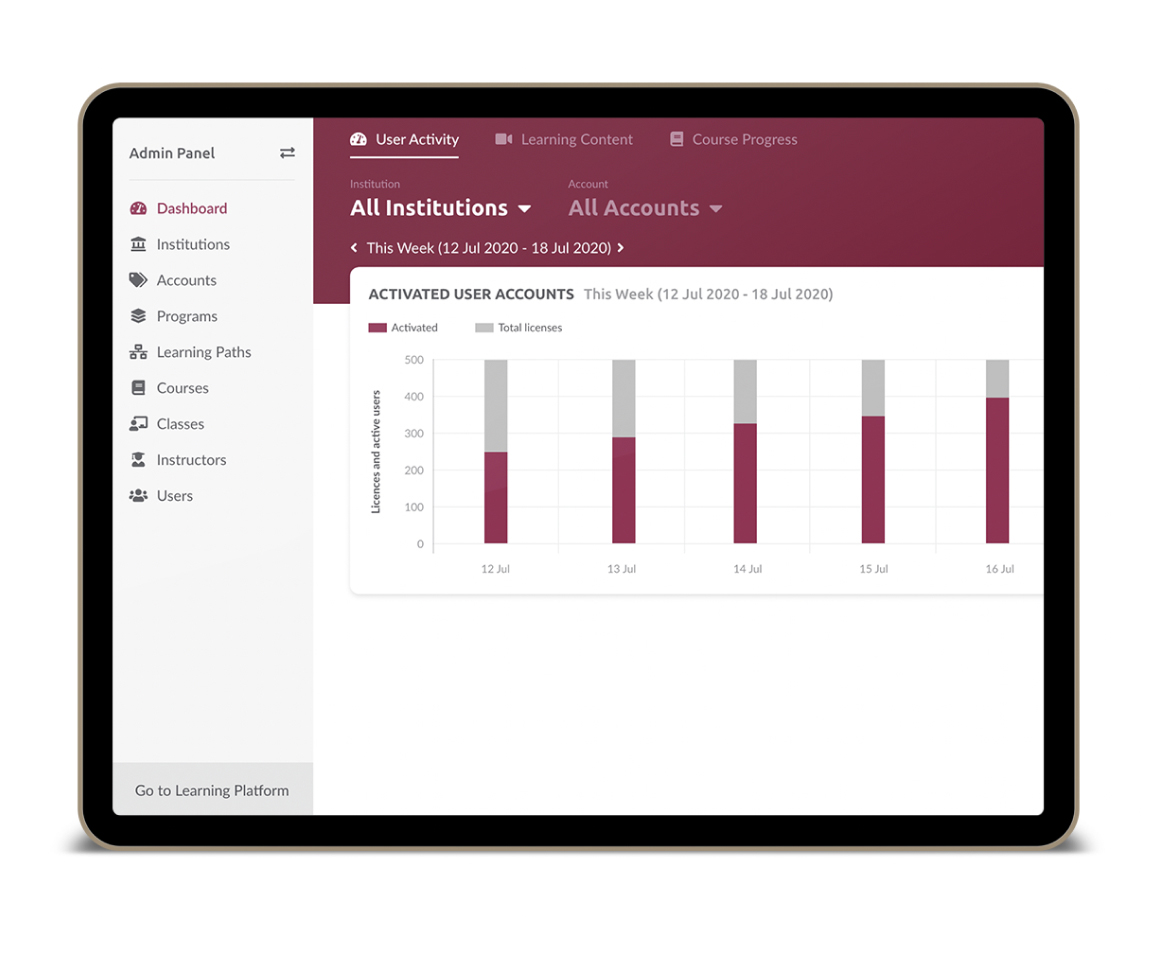 Results
Within six months of starting from scratch, the client deployed their phase one software solution for onboarding new SaaS customers – step one in their growth strategy. The Planorama design team continued to work alongside the client's development team to deliver features in subsequent work phases, prioritized according to the client's and customer's needs. As business conditions changed and customer feedback arrived, we worked together to adjust scope and/or priorities.